Today we have received a request from a Victorian Customer to publish an ASADA Beaver 100 Pipe Threading Machine For Sale.
Our Customer would like to make the following available for sale to the Industry.  Please contact Kentronics if interested and we'll be very pleased to place you in direct contact with the seller.  
Please understand – Kentronics is not playing a greater role in this activity other than the initial introduction between both the seller and the potential buyer.
Please find attached 3 x photographs and following descriptions of the equipment currently available for purchase:
Message from the Seller

ASADA Beaver 100 Pipe Threading Machine
Excellent condition. Selling due to Business closure.
1/4″ – 4″ BSPT or NPT capacity
Universal single phase motor 1140 watt
Spindle Speed 48/18 RPM (2speed)
100mm capacity.
Very little use.
Asking $7,990.00
($11,995.00 new price)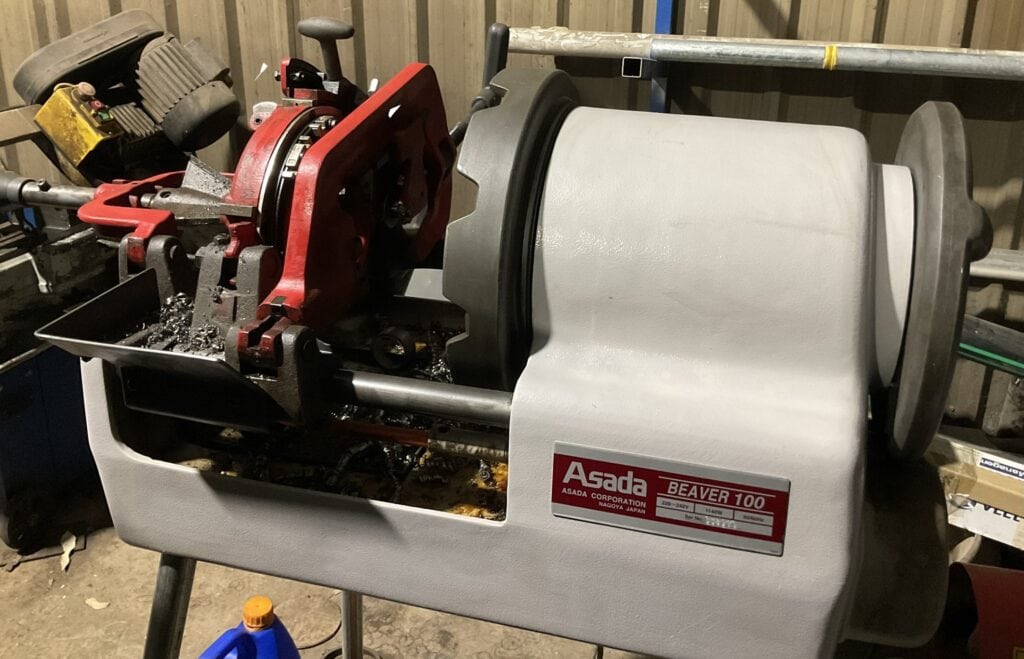 Additional "Bulk Lot" of UPP Pipe & Fittings for sale – All offers encouraged & considered

2 x lengths 90mm single wall UPP
1 x length 63mm single wall UPP
1 x 100m roll 63mm single wall UPP
3 x upp tee 63mm electro
4 x upp 63mm flange kit
12 x upp socket welding 90mm
6 x upp elbow 90deg
3 x 92-090-bspt
2 x 91-090-bspt
5 x upp socket 110mm