Today we have received a request from a QLD Customer to publish 1 x Second Hand Calder Griffon Lightweight EF Control Unit (Pipe Welder) in very good working order.
Our Customer would like to make the following available for sale to the Industry.  Please contact Kentronics if interested and we'll be very pleased to place you in direct contact with the seller.  
Please understand – Kentronics is not playing a greater role in this activity other than the initial introduction between both the seller and the potential buyer.
Please find attached 3 x photographs and following descriptions of the equipment currently available for purchase: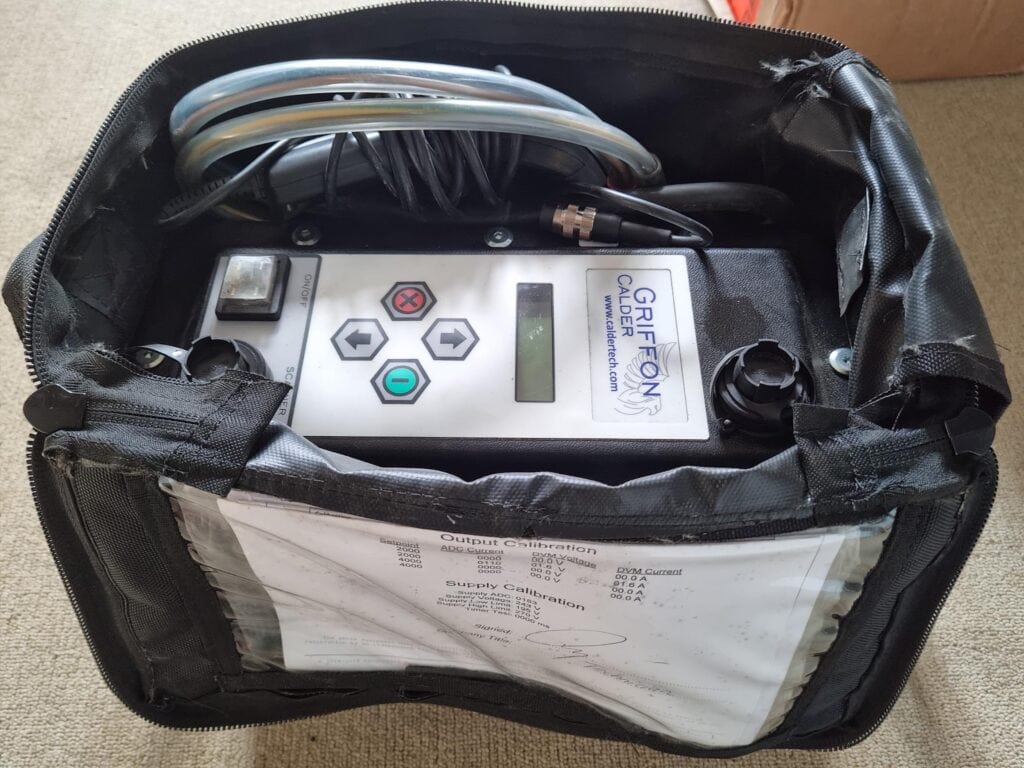 The Calder Griffon Lightweight Electrofusion Welder is capable of fusing all brands of fittings up to 200mm. Using a high volume cooling fan, it provides reliability for continuous welding in all conditions.

The Calder Griffon is fitted with a Fusamatic output lead for automatically reading smart fittings manufactured by Fusion and Plasson, a barcode scanner essential for welding Frialen fittings and the option to manually enter the weld time and voltage from 8v-48v.  The Calder Griffon is the only lightweight welder available to offer Bluetooth connectivity with the CalderSafe Mobile quality assurance system.